Beautiful Nisswa Dock System……..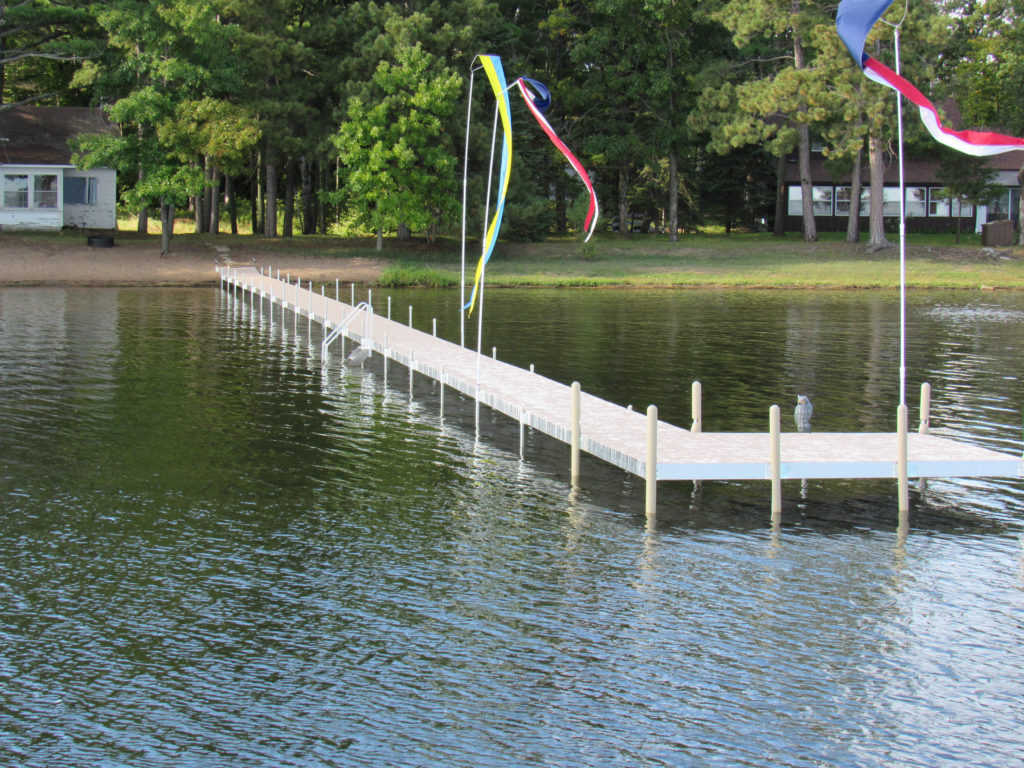 Our standard dock section measures ten feet long by four feet wide. The frame can be either natural cedar or extruded aluminum. Choose either the standard adjustable pipe and base support system, or our innovative Nisswa Dock roll-in design that makes installation a snap. Decking is made from radiused 5/4 Western Red Cedar, Titan vinyl or AZEK vinyl. We will manufacture any dock to your precise specifications, providing all the hardware and accessories required to complete a dock system that will add value to your lake shore property and serve you and your families needs for many years to come.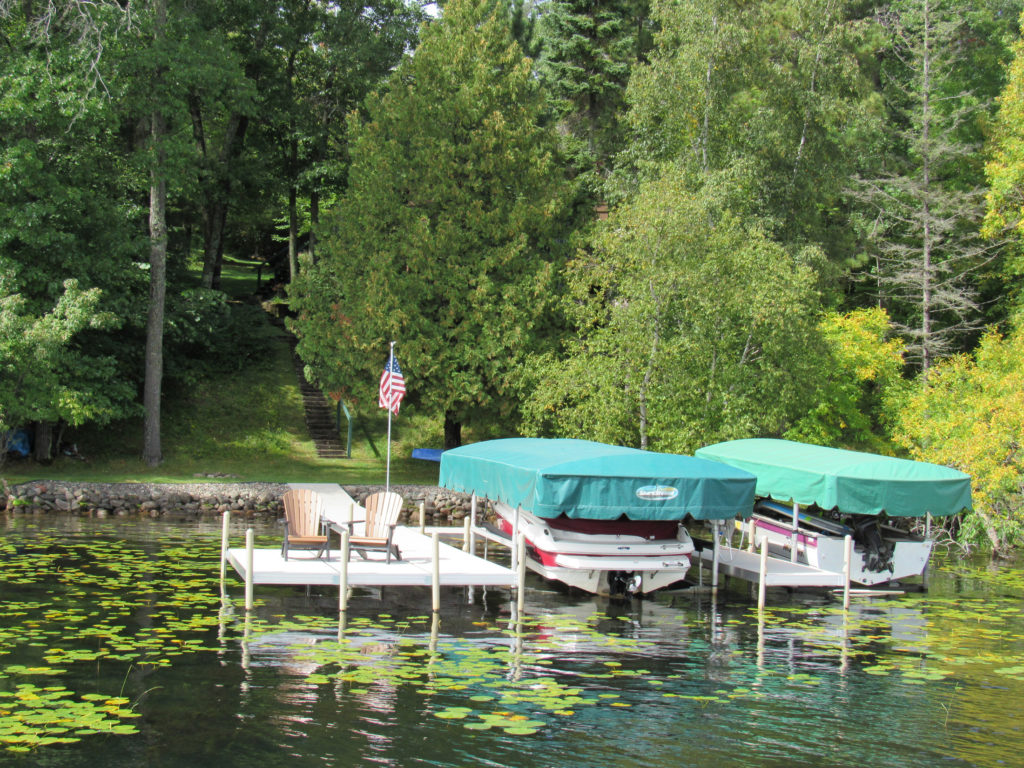 Whether your configuration is to be straightforward and simple, or creatively complex, we have the design and construction capability to provide the dock system you want. We install our docks over a wide geographic area and we stand behind the quality we produce. So you can stand on it with confidence! We also provide an annual spring installation and fall removal service for your docks and boat lifts, call to see if we service your lake. We have serviced many accounts over the last fifty plus years since 1946.
Dock applications and configurations are only limited by your imagination. Here are several pictures of Nisswa Docks built here in Nisswa, MN at our production facility. We provide all of the dock accessories you need as well, steps, ladders, benches, storage boxes, canoe racks, bumpers etc. Just let us know what you need and we will take care of you!